4.9 (50)
---
Regular price
Rs. 1,499.00
Regular price
Rs. 1,699.00
Sale price
Rs. 1,499.00
Unit price
per
Sale
Sold out
OFFERS
BUY ANY 2 GET 15% OFF
BUY ANY 3+ GET 25% OFF
EXTRA 100/- OFF ON PREPAID ORDERS
Delivery & Replacement

⏩ Dispatch within 30 min - 6 Hours.
⏩ Delivery within 3-7 days depending on pincode.
⏩ Delivery to J&K and East India like Tripura, Aizawl side takes 7-10 days.
⏩ Free Shipping.
⏩ For more information, check out our Shipping Policy Page and Cancellation, Return & Refund Policy.
View full details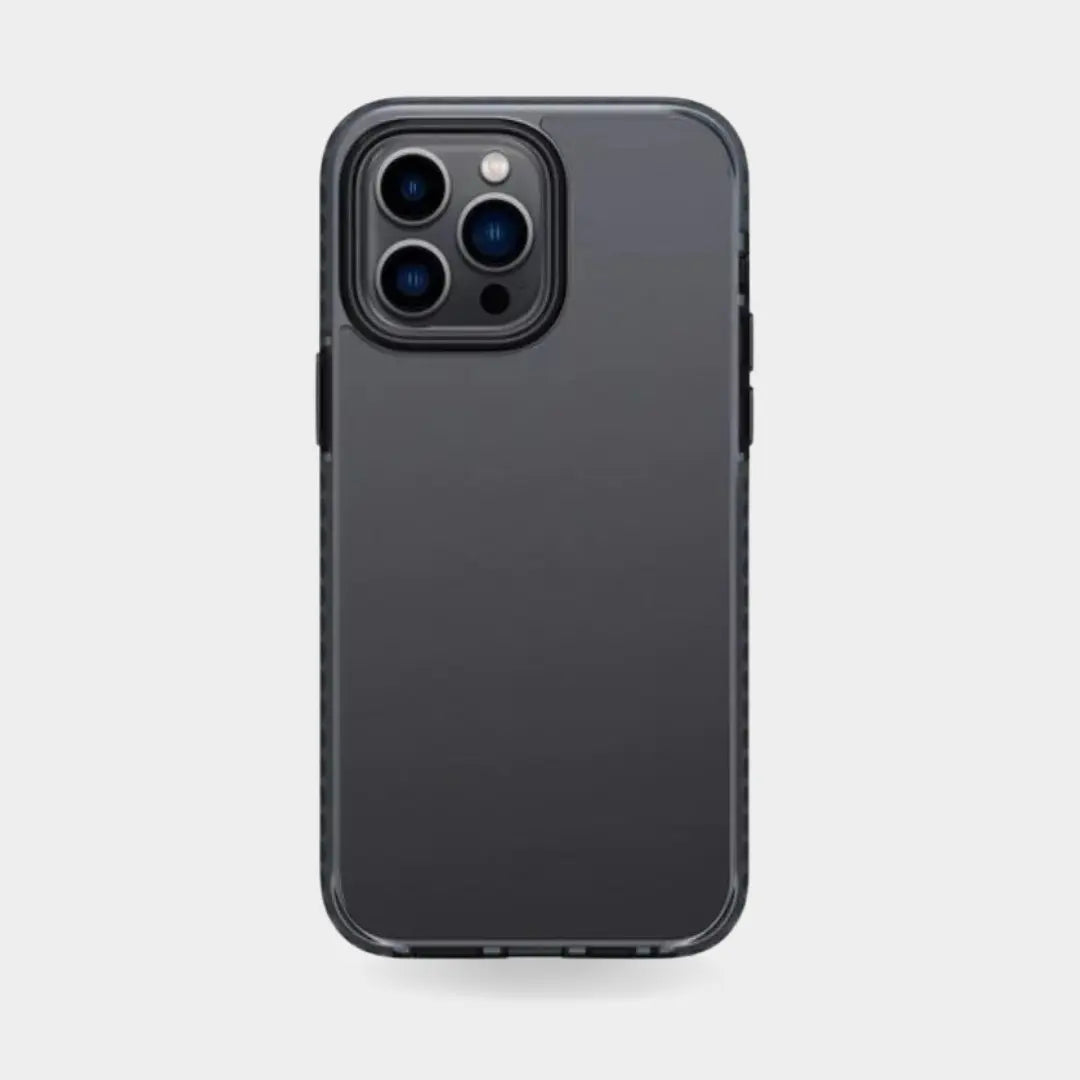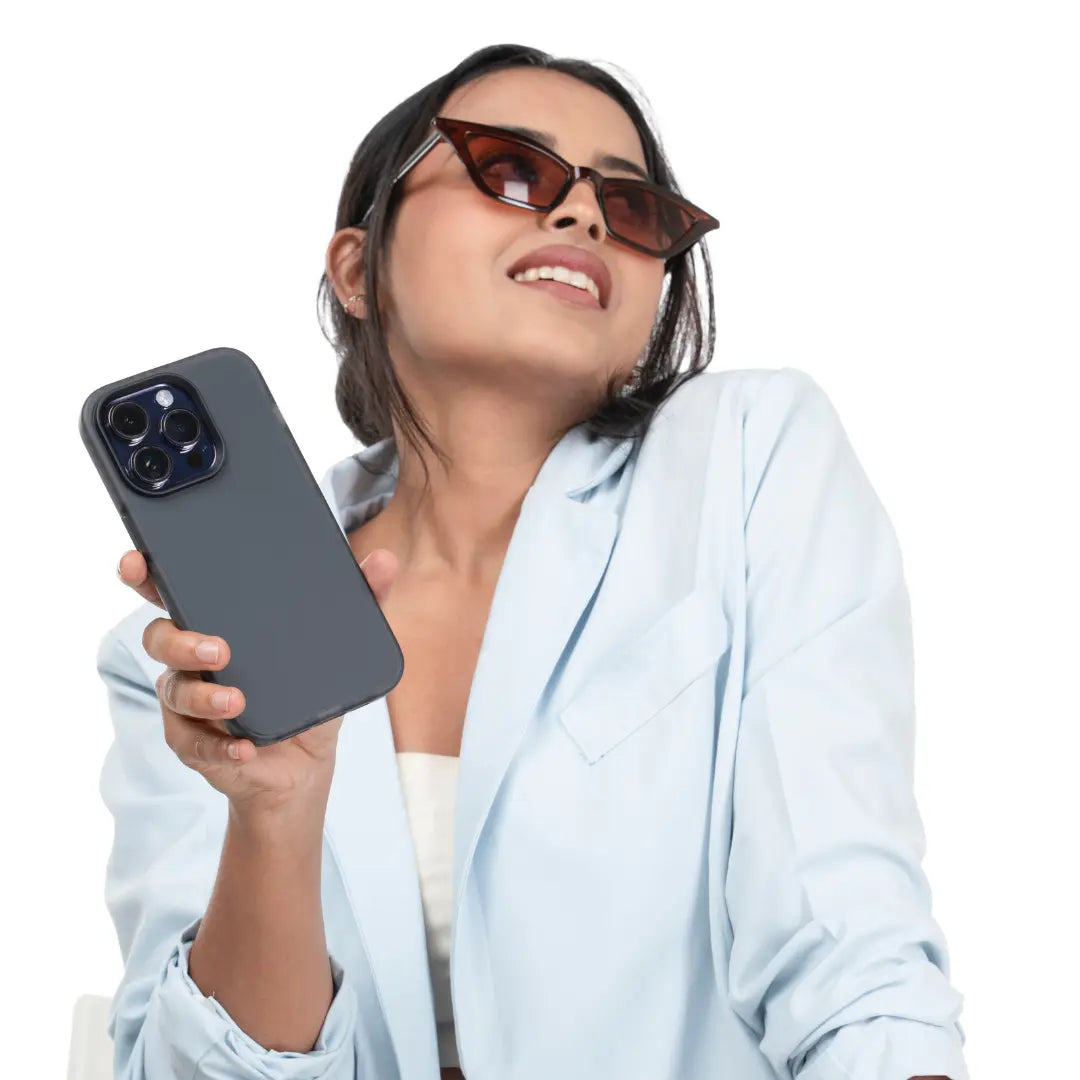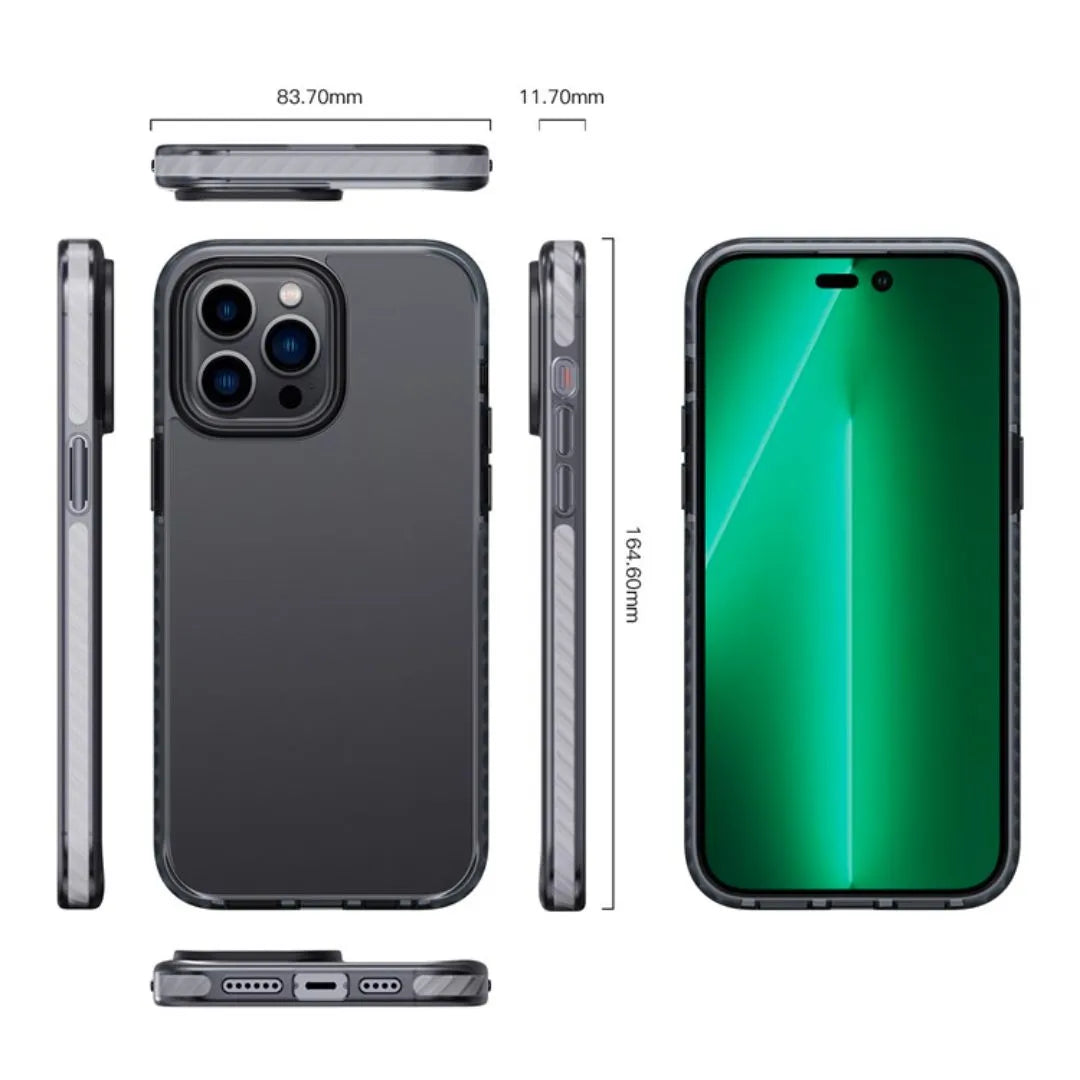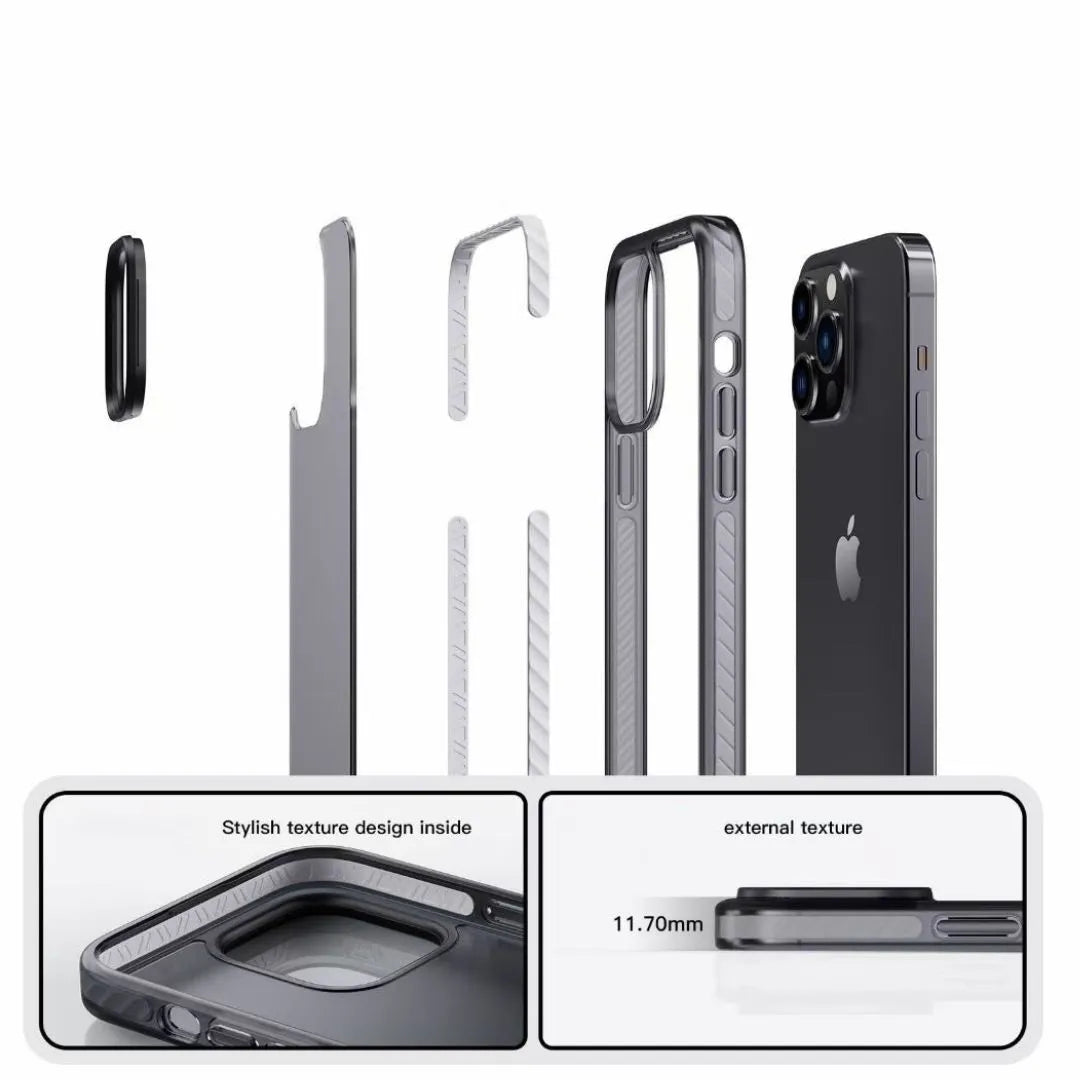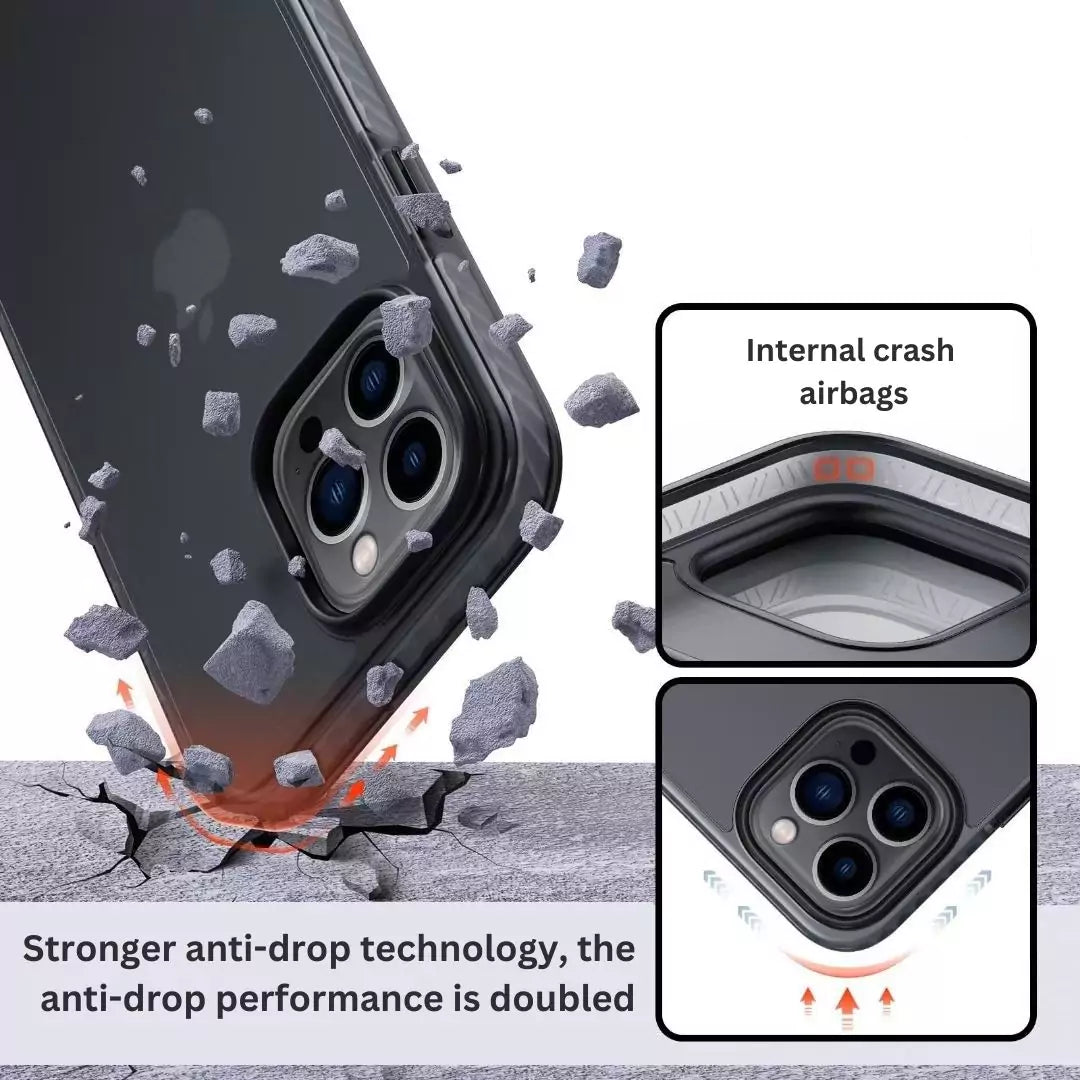 Why Frosted Armor Case?
Introducing the AMAZG Frosted Armor iPhone Case – a harmonious blend of style and extraordinary protection. Crafted with cutting-edge technology, this case boasts a formidable 5ft drop protection, thanks to an innovative impact-absorption system that shields your iPhone from the harshest falls. What sets us apart is our exclusive internal crash airbag, acting as a protective cushion during unexpected accidents. Say farewell to annoying smudges, courtesy of our anti-fingerprint coating. Designed for seamless wireless charging, it ensures your convenience remains uncompromised. With a scratch-proof surface, your iPhone stays pristine. Join over 1000 satisfied customers who have given us 5-star reviews, attesting to the exceptional quality and performance of our product. Elevate your phone's protection and style with the AMAZG Frosted Armor iPhone Case – where durability meets elegance. Whether you're a professional on-the-go or an adventure seeker, rest assured your device stays safe and stunning. Don't compromise on quality – experience the ultimate in iPhone case technology. Choose confidence, choose AMAZG!

✅ Upto 5 Ft. Drop protection.
✅ Made of high-quality TPU + PC + Silicone which is a new Fusion material to give a soft feel and Good protection.
✅ Internal crash airbag design, four corners protection against drop and scratch with AMAZG exclusive Shock Absorption Technology can buffer 95% of the impact.
✅ Matte finish, anti-fingerprint, comfortable to hold.
✅ Internal geometric texture design, made of PET elastomer material.
✅ Raised lip and edges can protect the rear camera and front screen from scratches.
✅ Supporting wireless charging without taking off the case.
✅ Precise cut-outs, perfect fit, unhindered operation.
❌ MagSafe accessories will not work.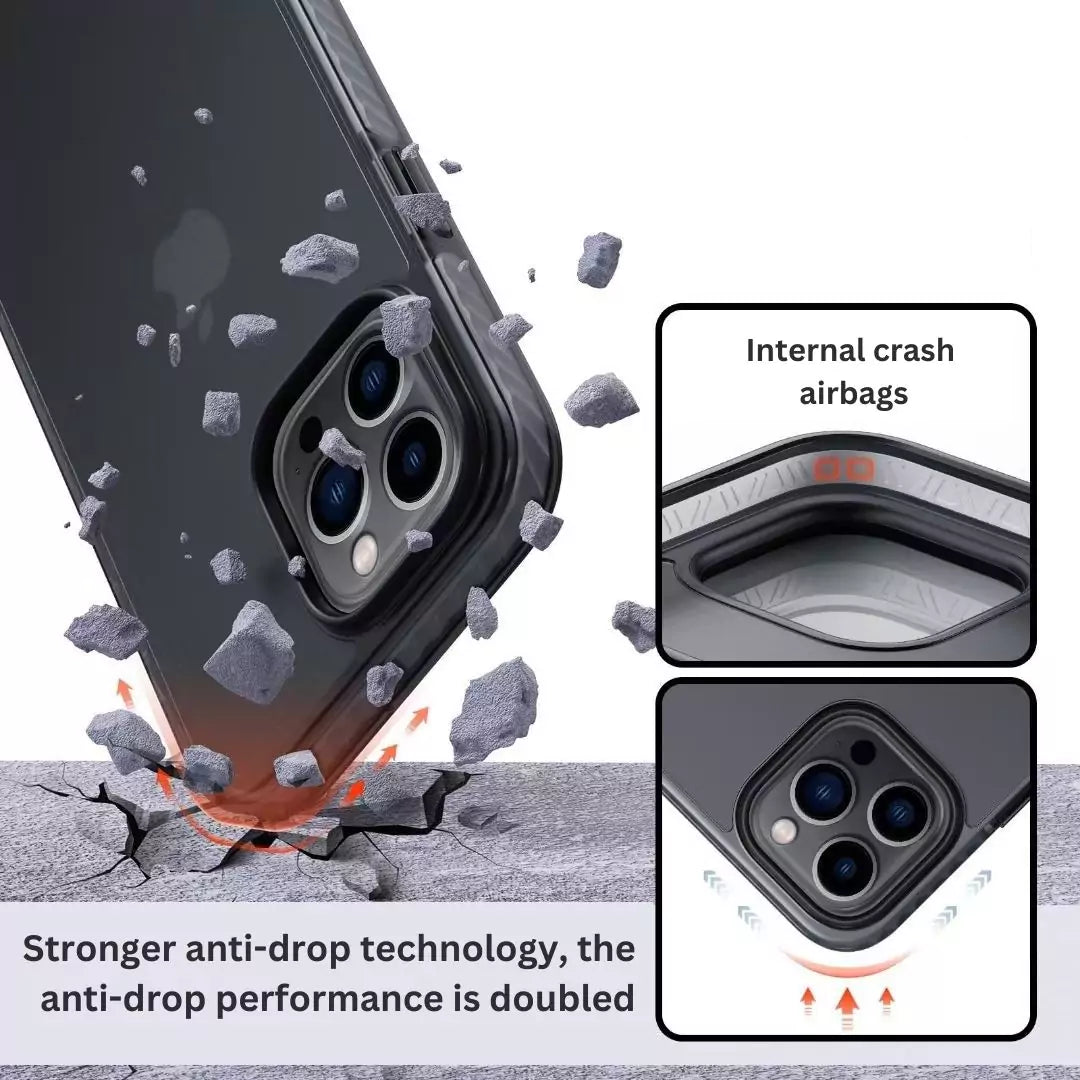 Drop Protection
Our product's exceptional 5ft drop protection is made possible by our cutting-edge technology. Engineered to absorb and disperse impact forces, it acts like a protective shield, ensuring your iPhone remains unscathed even in the face of unexpected drops. Trust in our case for ultimate durability and peace of mind.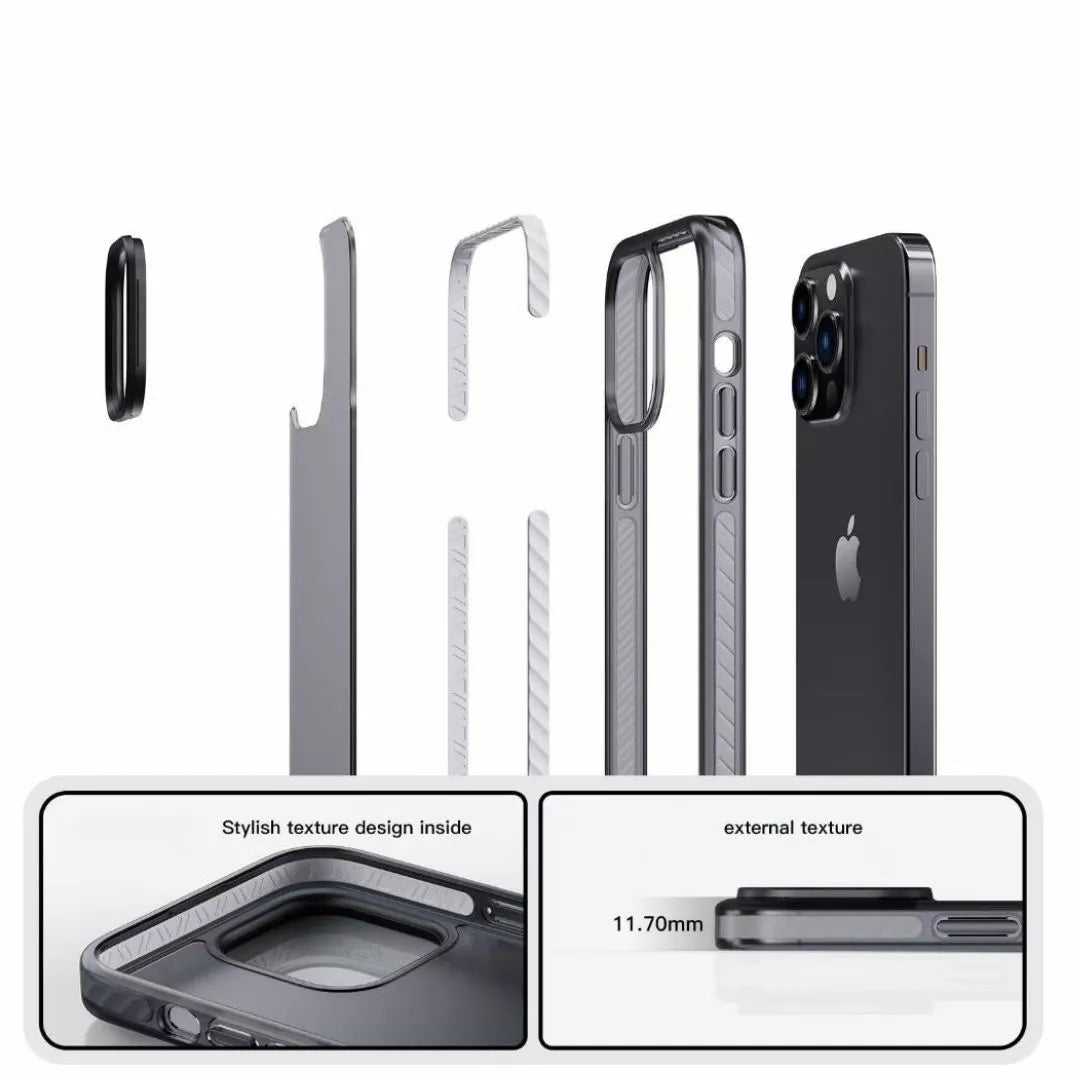 Internal Crash Airbag
Our innovative internal crash airbag takes protection to the next level. It's like having an airbag for your phone. When an impact occurs, this advanced technology instantly deploys, absorbing shock and reducing the risk of damage. Your iPhone remains safe and secure, even in the most unexpected accidents.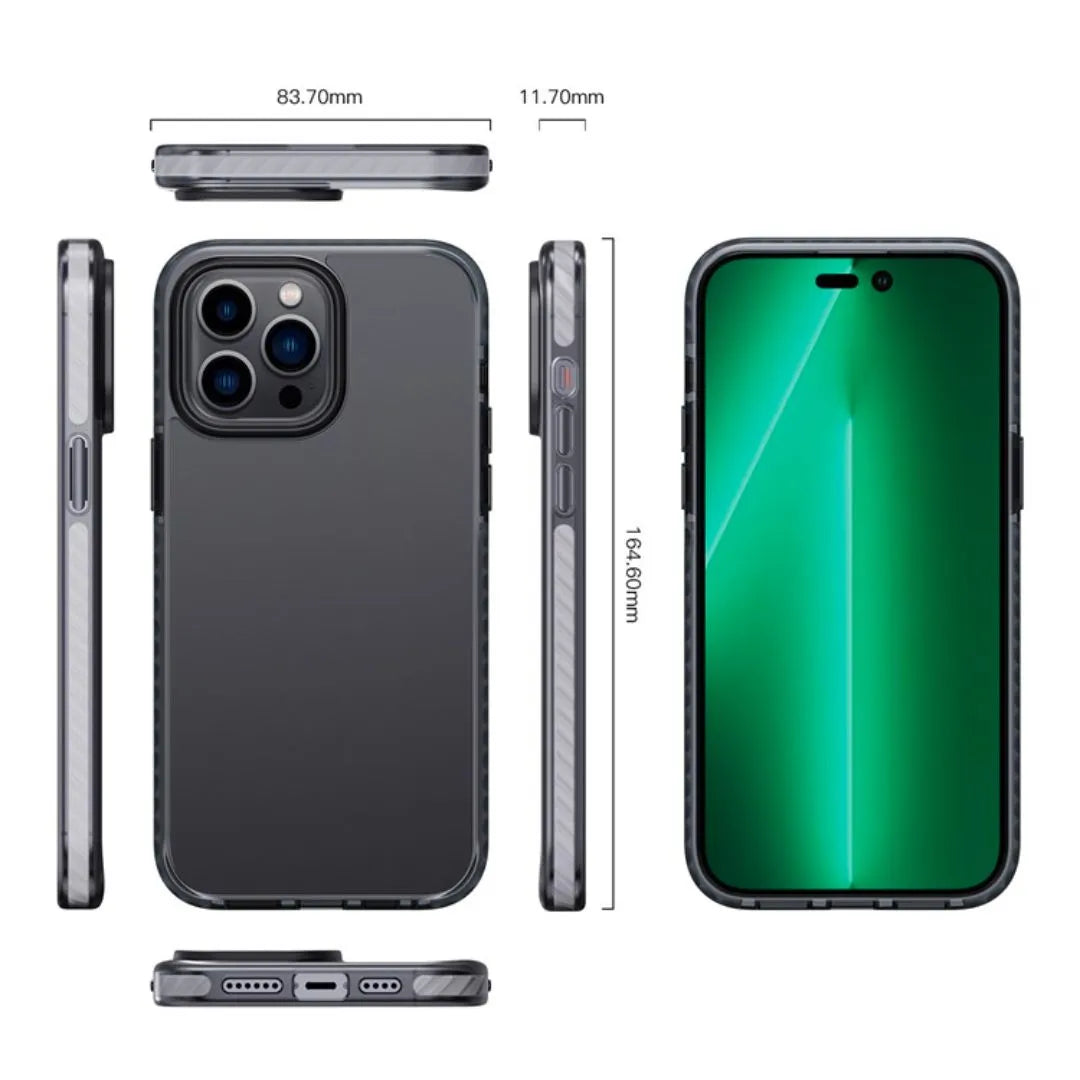 Perfect Fits
Our AMAZG Frosted Armor iPhone Case boasts a "perfect fit" – a seamless alignment with your iPhone, ensuring maximum protection and style. This snug, tailored design provides both security and elegance, so your device remains safe and stunning.
FAQ
How does the 5ft drop protection work in the AMAZG Frosted Armor iPhone Case?

Our case features advanced shock-absorption technology that disperses impact forces, safeguarding your iPhone from falls up to 5 feet.
Is the AMAZG Frosted Armor Case compatible with wireless charging?

Yes, our case is designed to support wireless charging, so you can conveniently charge your iPhone without removing the case.
Can I access all the buttons and ports easily with the case on?

Absolutely! Our case is meticulously engineered to provide easy access to all buttons, ports, and features without compromising on protection.
What is the internal crash airbag, and how does it enhance protection?

The internal crash airbag is an innovative feature that acts as a cushion during impacts, reducing the risk of damage to your iPhone in unexpected accidents.
Can I trust the AMAZG Frosted Armor Case's scratch-proof surface to keep my iPhone looking pristine?

Yes, our case features a scratch-proof surface that effectively shields your iPhone from scratches, ensuring it remains in excellent condition even in challenging environments.
Your Orders are giving back!
AMAZG Is Proud To Associate With Krupa Loving Animal & Gowshala's: "To Feed Rescued Animals". For Every order You Purchase, You Are Contributing To Feed Rescued animals's In India. We Are Proud To Associate With It, Vision And Ideology Of Giving animals With Your Love & Support.